Prevent dental disease and teeth loss.
Regular dental care is essential for keeping your best friend happy and healthy. Dental disease is a common issue among household pets, and it can lead to serious health problems if left untreated. We provide thorough dental exams to help maintain proper oral hygiene and prevent future complications.
Our dental cleanings include a full scale, probe, polish, full mouth x-rays, and extractions if necessary. To ensure a high level of care for your pet's dental needs, all of our veterinarians have attended courses with Dr. Vall, certified by the American Veterinary Dental College, in Colorado Springs.
Learn more about our pet dental care services: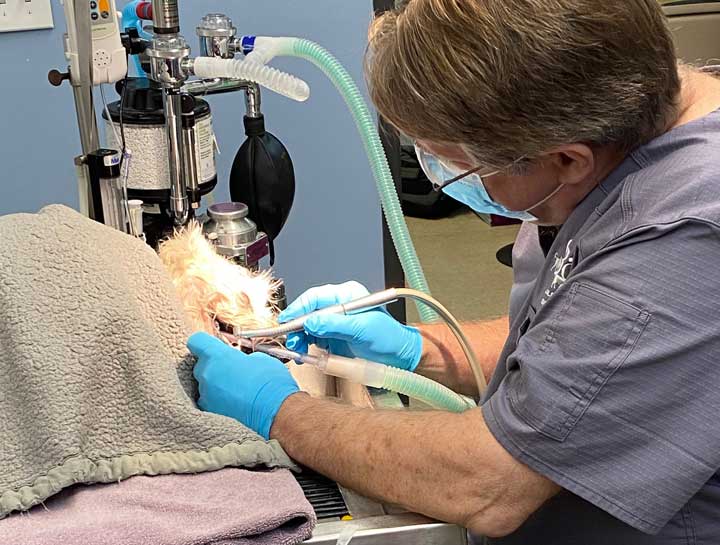 Routine dental care matters.
Insight into underlying issues.
Pet tooth fractures and dental disease care.